From: The Home Offices of Robert Corrigan & Barry Joyce
Re: Your Own Successful Business
Let me start by asking you a question. Have you ever thought of starting your own business?
Now I'm guessing that you may have thought it was too complicated or that you may have been put off doing it by some well meaning advice from naysayers and Jeremiah's.
If you have you are in good company, because that is exactly what happened to me.
Right from the start my Dad gave me some good advice, get a job with a pension. So at 16 I started working in the local factory and hated every minute of it.
Every waking hour was spent dreaming of how I could escape from that soulless existence. That thinking was deeply ingrained in me, but gradually I was thinking there must be a better way.
Then wonderful "opportunities" started flooding my inbox (and still do to this day). My brain started to work overtime, I quite liked the idea of running these great high profit no work businesses.
So I "invested in these business opportunities" for business opportunities, some cost me hundreds of dollars, there were many kinds mostly MLM (Multi Level Marketing) schemes, others were expensive franchises.
Some people made money from them but I was not one of them.
I tried every get rich scheme that came along and spent thousands of dollars that I could not afford in the quest to get away from that factory and my sole destroying day to day existence in that job.
I couldn't see the wood for the trees and there were always the experts willing to give advice, plenty of them down at my local bars ready to dole out their sage wisdom.
"Now is not the right time to start a business." "NOW is always the right time to start a business."
"You may lose money."  "I may make money."
"Its too complicated you will need permission, for this that and the other." "The only permission needed is your own permission to succeed."
"It will never work!" "How do you know, have you ever tried it?"
You see I listened to the "words of wisdom" for far too long instead of listening to myself.
Finally I decided to give it a go, so I tried these"big and expensive opportunities"
Surely if others could do it then so could I. I decided to go my own way and not listen to the "expert" advice so I went for it.
Did It Work? In A Word... NO!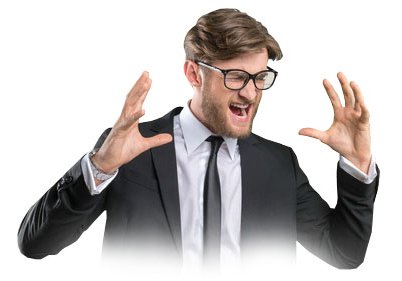 I was back a square quite a bit poorer and listening to all the "told you so's." confidence to have a go myself.
I knew that producing your own range of products was likely to bring in more money but I didn't have the time to do that nor did I have the thousands of dollars needed to get myself a mentor with a proven record of success.
So I turned away from these "big opportunities." and started to look for other means of making money.
I turned away from these "big opportunities" I took a scattergun approach in the hope that something might work, I started selling Horoscopes and I made exactly nothing in fact with the cost of the software and the advertising I made a substantial loss.
I started to sell physical goods online such as  SIM cards just at the time when the price bottomed, I barely made my money back. I then had a go at clothing, lifestyle products, vitamins, skin care dieting products.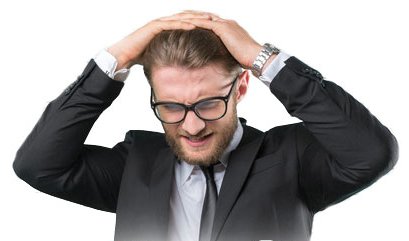 Well, yes and no, the problem was the costs to try a newline of products typically a hundred dollars or more minimum buy to try out a product. So hundreds more dollars to pay out to try and find something that was a big success.
I was reasonably successful with some products but still massively losing money on trying new lines and I had boxes of products I could not sell or was selling at a loss just to get some money back. I was still haemorrhaging cash right left and center.
There Seemed No Way Out...
I was years into trying to make money and was poorer than when I started. I was starting to believe the bar room know it alls had got it right. Maybe it was time to give up before my car was repossessed. 
Then I Had A Eureka Moment!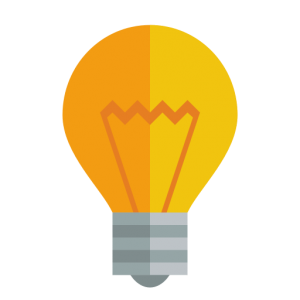 The reason I was not successful was simple I still had the mindset from the big opportunity ads. I felt I had to smash it out of the park each and every time. Wrong thinking, wrong mindset!
There were literally thousands of people making great money online, not hundreds of thousands a month but hundreds and even thousands of dollars per month.
So I started to research some of these niches, the ones that you can make a start in for just a few dollars, ones where I was limiting the financial risk, ones where I wasn't spending hundreds of dollars on stock.
Then I discovered a niche that worked, the volumes of sales where phenomenal. Warily I started small limiting the risk but it worked! So I added a few more products which cost me just a few dollars. They worked too!
I was quickly in profit, not a massive profit, but then I had spent less than $10 on "stock."
So I bought some more products in, It worked like a dream with only the occasional dud which after all is part of the learning experience.  The more I looked into this the more opportunities I found.
I was Like a kid at Christmas, I didn't want to blink incase it all went away. Blink I did and it was still there!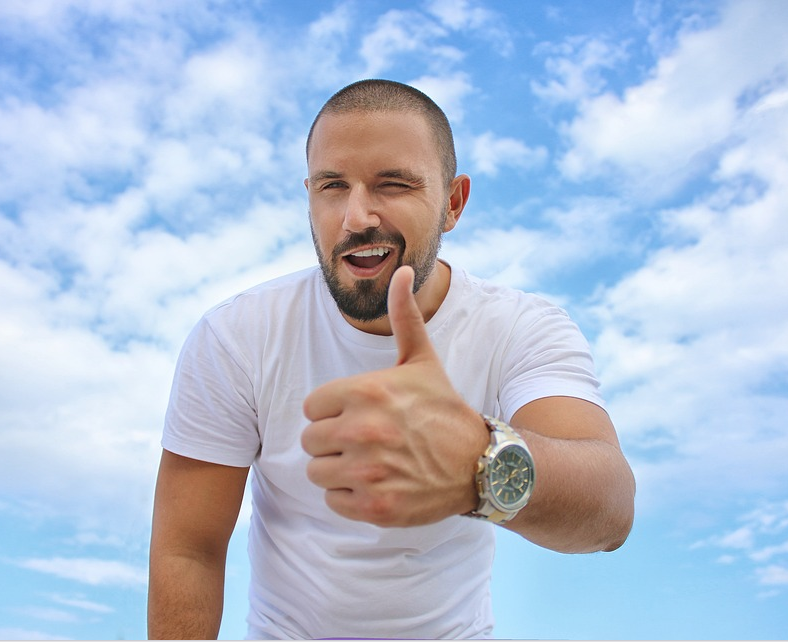 So What Exactly Was The Turning Point?
I discovered the huge demand for Resell Rights Products, hot selling products for which you can buy a licence to sell with just the loose change in your pocket.  And which you can Resell for years.
Oh and by the way you can also get some of these products completely FREE…
And I sell these in one of the worlds biggest shop windows, one where people come to buy and not to browse.
So How Well Does It Work?
What If  We Told You I Could Show You The Methods That We Used To Achieve An Additional Income Of Hundreds Of Dollars A Month, How Big A Slice Of This Pie Would You Want?
The best part of this business model is that there are literally thousands of these products available for you to market and profit from. And you can test these out on a shoestring budget AND some are absolutely FREE!!!
And that you could achieve that level of income and more by working less than one hour per day with a system that works on near AUTOPILOT, still interested? If you answered YES to any of those questions the Resell Rights Riches is for you!
And Now An eBay

Top Rated Seller

WILL Reveal...
The EXACT Step By Step Blueprint

To Building A Highly Profitable Online Business

Trading On eBay.


Introducing RESELL RIGHTS RICHES!
So What Type Of Products Are We Talking About?
Software
Audio
Video
eBook Collections
Websites
Plugins
Training Course
And MUCH MUCH More...
Here Are Just Two Of The Many Reasons For You To Succeed
Now Visualise Your Future Success!
In Resell Rights Riches, We blow the barn doors off this lucrative business by showing you exactly how you too can profit from EXACTLY the same blueprint that we have used to build own own businesses using Resell Rights Products.
Using This Powerful, Easy To Operate System:
Learn How To Exploit Resell Rights Products To Take You Business To The Next Level
THE EASY WAY...
1

The simple to use methods of how to research Pinterest marketplace to find HOT selling product niches to exploit.

Inside we show you the complete Resell Rights market place and how to easily research the best niches to find products to build your own portfolio to promote and sell on eBay.

2

The quick and easy way to start using eBay like a pro!

Watch over our shoulder video training from a eBay Top Rated Seller that takes you from marketing newbie to trading like a pro in NO TIME.

3

Watch how to effectively build and promote your Resell Rights Empire, simply watch, apply & profit.

Watch how to list products on eBay and how to use eBay's own tools. Learn the most simple and effective ways to list any products on eBay.
Barry & Rob, I Have Some Questions!
Help! I am a complete eBay newbie how do I start?

Don't worry the course is completely newbie friendly. There is also a bonus set of videos that takes you by the hand and show you how to open and run an eBay account.

I have no idea how to list Resell Rights products on eBay do you cover this?

Absolutely, just follow the over the shoulder videos, we show you how to find, rebrand (if you want to) and list your products on eBay the right way.

Is it really true that I can start building this business for just a few dollars?

Yes it is! Resell Rights products are very inexpensive and some are even FREE. To give you a flying start we show you exactly where to get them and even give you two of our products to get you started.

Do I get the full system to building a RR business when I buy, or is there something else I need to purchase to get this to work as I have seen with so many other products?

With Resell Rights Riches you get the full system with nothing left out. You will have absolutely everything you need to start building your RR empire right out of the gate.

How big a market is there for RR products on eBay?

The market is massive, not only on eBay but also beyond. Most buyers are not aware that the products they are looking at are RR products.

How much can I make from this system?

Well that's almost like asking how long is a piece of string… There are traders on eBay who are making a full time wage from this, but it will depend on taking action on a consistent basis to build your business. The only certainty is if you take no action, you will not make any money.
Dear Fellow Onliner

Are you looking for an income from a product that is both profitable and easy to run?

Then look no further because Barry & Rob have put together a first class training course that lifts the lid on a great niche, that I know first hand they have been exploiting for years. Resell Rights Riches is another real world example of one of the systems they use in their own businesses.

And you can be assured that the customer support is equally on par with the quality of the product.

If you're looking to buy step-by-step coaching, to a proven business model, that gives great support, this is for you.

Steve King, stevekingonline.com
Your Latest Training Program is a MUST!


Rob & Barry, you seriously are the authorities on selling online training.

 

Your latest training program is a MUST for anyone who wants to make serious money on eBay, or any other selling site!



Why not just learn from the best and avoid those mistakes that learners often make. There are some really important tips in this training that you really would not think or get from anyone else.



Resell Rights Riches offers some exceptional information that focuses on helping anyone to learn how to start from the scratch and create a fulfilling business selling items online.


And you always present everything in such an easy to follow manner.





Excellent work as always!

Mandy Allen,

eBay Trader and Entrepreneur
I was fortunate enough to road test this opportunity Resell Rights Riches from Barry & Rob.

As always with these guy's they provide you with in depth training on how to make a good  income on eBay and Amazon by selling products for special events which occur every year.

By following the over the shoulder training in the videos and you will learn how to source the products at reasonable prices and sell them for a profit. The videos also include details on setting up your listings and despatching the product.

This is a comprehensive course from start to finish and he also delivers the training in an easy to follow format and enjoyable manner.

"If you want to start making money online quickly You Need To See This":

Wane Anderson,

eBay Trader
Plus, There are Some Exclusive Bonuses! To Help You Get You Up And Running Faster Usain Bolt...
Quick Start eBay VideoTraining Series To Get You Started Today!
A complete training series on how to get the best out of eBay for Newbies and the experienced eBayer alike. I show you all the free tools that eBay provide to help you be more productive and to sell more products. Here's how to eBay like a pro!
Produce Great Images Using Free Programs: How To Make You eBay Listings Look Awesome!
A complete set of training videos for Gimp, Pic Monkey and Paint.net that show you how to take a good image and produce a great product images to use in your eBay and other listings.
Learn the techniques the designers use to make your listings look great.
Produce Great Images Using Free Programs: How To Make You eBay Listings Look Awesome!
Access to the members only Facebook group specifically set up to help you exchange idea and to build your business in the company to friends and fellow entrepreneurs.
Robert Corrigan & Barry Joyce are amongst those people and with the 'Resell Rights Riches' course, you have come up with a method of making money on eBay which is not only highly effective, but also extremely straightforward, so anyone who follows these easy to understand instructions can expect fantastic results.

No loopholes, no tricks, just solid advice from someone who has been there and is doing it now.

I have no hesitation in recommending this course to anyone who is interested in building an online business which they can be proud of.

"No Loopholes, No Tricks, Just Solid Actionable Advice".

Gary Tomlinson,

eBay Trader
Don't Hang About Get In There Now".

Another new income stream from Robert & Barry. This product is how you can cash in selling Resell Rights products that you can easily obtain for a few dollars or even for FREE, you will be shown how to and can easily sell on eBay and Amazon>

The over the shoulder training is excellent, follow the system and you can't go wrong. With so many products to profit from the question I need to ask is which one I start first! "Don't hang about get in there now".

Donald MacLeod,

eBay Trader
Now For One Low Investment Cost we are Going To Give You The Complete Plan With NOTHING LEFT OUT!
In this plan we give you the complete blueprint to this simple to operate business.  A comprehensive series of watch over the shoulder videos that will take you through from newbie to successful business person one step at a time with NOTHING left out. And thats's not all, included are the following benefits.
Secure Members Area

Access your course materials in the secure members area, plus some special bonuses  to help you build your Resell Rights Empire the easy way.

Premium Training by an eBay Top Rated Seller

Access to the complete  "Resell Rights Riches"system and all the tools to help you to build your own successful online business the quick and easy way.

Exclusive Content

We have added some first class extra content to help you get your Resell Rights Business started in double quick time. These are exclusive to ourselves, you won't get these from anyone else.
Dedicated Support Desk

Our dedicated support desk no question goes unanswered. Your questions are personally answer by either Barry or Rob, not one of their team.

Guidance At Every Step Of The Way

Just follow the over the shoulder video's, if you need help we are always there to help. If you just want some advice there is our exclusive members only Facebook group to join.

Get Started Within Minutes

Yes you really can get started within minutes and build a complete online business within days.
Our Complete System Is Presented In Easy To Follow Step by Step Videos. Watch, Apply, Profit.
Here Is Why This System Is So Powerful!
Easy to operate
Cost pennies to run
Massive market
Thousands of products to choose from
Newbie friendly
Add a new stream of income to your business
Anyone can run this business
To Make This Even More Of A

No-Brainer

We Are Offering

A 30 Day Money Back Guarantee.
P.S. In one months time you could still be rattling around going from one shiny object to another. Or you could be on the way to building your own Resell Rights Empire...
P.P.S. The Resell Rights blueprint could well be the easiest model business that you ever see, but not if you don't get started!
P.S. In one months time you could still be rattling around going from one shiny 
This site and the products and services offered on this site are not associated, affiliated, endorsed, or sponsored by eBay, nor have they been reviewed tested or certified by eBay.